Date :

02/06/2020

Read:

5 mins
Wondering why Google Pay is the talk of the town? Here what you should know about the UPI based payment tool
Sending and receiving money online has become a common practice in India today. Digital wallets have been upping their game with unique features and smooth user interfaces. Google had brought Tez to join the league of digital wallets and handle everything payments related in India. It later re-branded the Tez app as Google Pay, keeping in view the ever-growing UPI payments market in India. Google Pay, a UPI based digital payment system, has a slew of amazing features, and its expansion plans are set to transform the payments market in India.
Available on both Apple and Android devices, Google Pay, a world-class security system, has amassed tremendous popularity in the just over two years of being launched in India. It hit 67 million monthly active users in September 2019, driving transactions worth over US$110 billion on an annualised basis and boasting thousands of merchants on the app. A report by Razorpay revealed that Google Pay leads among all UPIs in India with 59% digital transactions in 2019. It was followed by PhonePay (26%), Paytm (7%) and BHIM (6%).
Related: How Unified Payment Interface (UPI) can change the way you bank
How does Google Pay work?
The Google Pay payments app enables sending and receiving money, but unlike other digital wallets, the payments can be received directly into the bank accounts. So the entire concern of receiving money in wallets and then transferring into the bank account has been eliminated.
Interestingly, a person doesn't have to be on the Google Pay app to receive payments. Google Pay simplifies the process of money transfer even through its website.
Though the primary function of the app is to allow simple money transfer transactions, it also allows the users to make payments in stores that accept UPI based transactions.
The user has to do the following:
1. Link the bank account with Google Pay
2. Set the UPI pin
Related: UPI: Here's what you must know about this new-age payment mode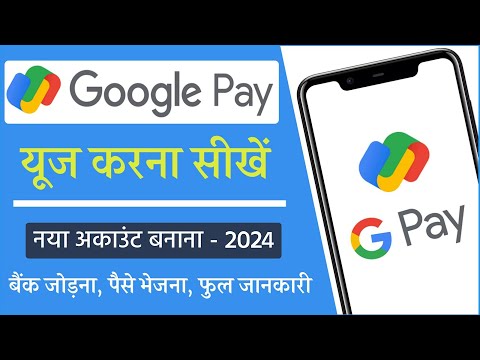 What are the unique features of Google Pay?
Google Pay boasts of many unique features in comparison to all the other options available in the market. Some of them are:
1. The transactions are instant and free of cost
2. Money can be sent to and received directly from bank accounts
3. You can also transfer funds to non-Google Pay users
4. Google Pay protects your personal information and money from frauds with its multi-layered security and support specialists on call 24*7, facilitating highly secure transactions
5. Because the money is transferred from bank accounts, all transactions whether small or big can be done through the UPI linked app
6. The app is available in eight Indian languages, making it more universal
7. The app also provides multiple payment options which means the users can make Google payments via phones number, Virtual Payment Address (VPAs), UPI ID, QR code, etc.
8. Scratch cards are another attraction as Google Pay provides lucrative cashbacks and offers on varying transactions. These cashbacks are directly credited to a linked bank account
9. The compatibility of the app with all the banks is further proof of its security, network-reach and service quality
10. It can be leveraged to pay utility bills, mobile recharge, online shopping, insurance premium, tax, broadband, DTH, landline, and more
11. Google Pay has also tied up with HDFC Bank, Kotak Bank and ICICI Bank to offer loans on the app
Related: Everything you need to know about the BHIM app
Google Pay vs other UPI apps
Google Pay is more customised and hugely eases the entire process of money transfer and payments market in India. It offers a screen lock feature that you can unlock by drawing our existing pattern, or inputting Google PIN or password.
It has introduced Google Pay for businesses, a special app with favourable terms of service that allows entrepreneurs to connect directly with customers and provide amazing deals. Companies that have their current accounts linked with the app can even receive payments up to Rs 50,000 from the customers for free.
Cash Mode is another Google Pay feature that is unique. It allows users to transfer money to other Google Pay users in proximity without entering the bank details or mobile number.
Google Pay is also collaborating with National Payments Corporation of India (NCPI) to offer recurring payments facility. This will allow customers to opt-in for automatic monthly payments for utility bills, installment payments, subscriptions, insurance premiums and many other recurring services.
Related: UPI could soon be an alternative payment option for retail IPO investors
Conclusion:
Google Pay is taking giant steps at revolutionising the payments market in India. Consumers/users will miss a hoard of features and easy money transfer transactions if they don't join the UPI bandwagon being led by Google Pay.
If you are skeptical about mobile banking, check what makes it safe.