Date :

06/10/2021

Read:

8 mins
Indian government has launched various schemes over the past few years to promote a culture of entrepreneurship and startups in the country. Read more
Last November, when Prime Minister Narendra Modi addressed the 2017 Global Entrepreneurship Summit in Hyderabad, an event co-hosted by the United States, it was attended by over 1500 entrepreneurs and investors from 159 countries. This gave rise to two obvious questions: Why would the US co-host an event that promoted Indian entrepreneurship? And what attracted delegates from so many countries?
The answer to the first is fairly simple: the Global Entrepreneurship Summit is an annual US government initiative to bring US businesses face-to-face with international entrepreneurs. When in June last year, during Modi's visit to the White House, President Trump announced that the 2017 edition would be in India, he underscored the importance of Indian businesses to US interests.
The answer to the second question lies, to a great extent, in the series of steps taken by the Indian government over the past few years to promote a culture of entrepreneurship in the country. As Modi pointed out at the event, India's rank rose from 54 in 2014 to 35 in 2017 on the World Bank's Logistics Performance Index, signifying the efficiency with which products can be moved into and from a country.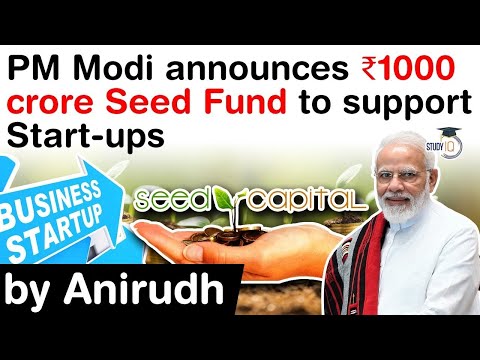 Make in India
Business from across the world, and not merely the Americans, took the event as an opportunity to check out the new India. So what are the measures taken to improve entrepreneurship in India that have so enthused the global investor community?
Let us take a look at some of them; starting with the 'Make in India' programme that was launched in September 2014 soon after the Modi government was installed, following it up with a series of similar initiatives.
A national programme, the Make in India initiative is aimed at transforming India into a global manufacturing hub, and contains a raft of proposals designed to attract investments from both local and foreign companies in 25 key areas it has identified, such as:
Automobiles
Chemicals
Information Technology
Pharmaceuticals
Textiles
Aviation
Leather
Tourism
Hospitality
Wellness
Railways
Infrastructure
It has set up an investor facilitation cell to help foreign businesses locate partners and sites, while a slew of measures have been taken for domestic companies, which were revealed after Modi unveiled the 'Stand Up India' initiative in his Independence Day address in 2015.
Related: Lessons from failure: 5 things that make or break startups
Stand Up India
The Stand Up India initiative is aimed at promoting entrepreneurship and job creation at the grassroots level, especially keeping in mind the Scheduled Castes, Scheduled Tribes, and women. Broadly, the objectives are to provide the following:
Financial assistance preparing a project plan to smoothen the process of availing bank loans between Rs 10 lakh and Rs 1 crore
Technical skill training to at least one SC/ST and one woman borrower per bank branch for setting up a greenfield enterprise in the manufacturing, service, or the trade sector
The initiative encompasses several schemes to provide financial assistance. These include setting up a Rs 10,000 crore fund as venture capital for the micro, small, and medium enterprises (MSME) sector, allocating Rs 20,000 crore to set up a specialised bank for the SME sector (Mudra Bank), and earmarking Rs 1000 crore to support startups.
Mudra bank is an interesting concept: the plan is to cater to 5.77 crore small businesses, units that find it difficult to access credit from the regular banking system, through a credit guarantee fund of Rs 3000 crore. The bank proposes to protect the interest of clients, and nurture them through different stages of growth and development. These have been termed Shishu (infant), Kishor (adolescence), and Tarun (youth), and follow financing practices that deter borrowers from indebtedness.
Related: How your approach to money management should differ per job/profession
Startup India
The Stand Up India programme was quickly followed up with the 'Startup India' campaign, announced in January 2016. The programme is aimed at promoting bank financing for startup ventures to boost entrepreneurship and encourage job creation and restrict the role of states in the policy domain. Rural India's version of Startup India has been named Deen Dayal Upadhyay Swaniyojan Yojana.
So upbeat is the government about this sector that the first step it took was to lay down a regulatory definition. A unit will be considered to be a startup if it is incorporated or registered in India not prior to five years, with annual turnover not exceeding Rs 25 crore in any preceding financial year. It should be working towards the development, innovation, deployment or commercialisation of new products, processes, or services driven by technology or intellectual property.
However, an entity will cease to be a startup on completion of seven years from the date of its incorporation/registration (10 years in case of startups in the biotech sector), or if its turnover for any of the previous years exceeds Rs 25 crore. Moreover, an entity will not be considered a 'Startup' if it has been formed by the splitting up or reconstruction of an existing business.
The programme also has in place mechanisms such as a Startup India Learning Programme, online recognition of startups, facilitated patent filing, easier compliance norms, relaxed procurement norms, incubator support, innovation-focused programmes for students, funding support, tax benefits, and addressing of regulatory issues relating to land use permissions, foreign investment proposals, and environmental clearances.
Related: Here's what I did when I started my business
The government also will introduce a mobile app to provide on-the-go accessibility for:
Registering startups with the Ministry of Corporate Affairs and Registrar of Firms
Tracking the status of the registration application (a digital version of the final registration certificate shall be made available for download through the mobile app)
Filing for compliances and obtaining information on various clearances, approvals, and/or registrations
Collaborating with various startup ecosystem partners such as venture funds, incubators, academia, mentors etc
Applying for various schemes undertaken under the Startup India Action Plan
Additionally, the government has tweaked Section 54GB of the Income Tax Act to exempt the proposer of a technology-driven startup from capital gains provisions if they sell a residential house and invest the proceeds in the venture. This was proposed to make fundraising easier.
The government has also proposed to hold two conferences every year nationally and internationally as a networking platform for various stakeholders.
Related: 7 Entrepreneur and Celebrity mothers share their secrets to success
AIM platform
In a bid to encourage innovation, the Startup India programme has proposed the setting up of innovations centres across national institutes, and setting up a knowledge exchange hub and seven research parks. This is in sync with the Atal Innovation Mission (AIM) – also called the AIM Platform – announced earlier in the 2015 Budget.
AIM is established within the National Institution for Transforming India (NITI) to "provide an innovation promotion platform involving academicians, and drawing upon national and international experiences to foster a culture of innovation, research, and development". The 2015 budget earmarked Rs 150 crore for the AIM Platform.
The primary aim of the AIM platform is to promote world-class innovation hubs, startup businesses, and other self-employment activities. Its other functions include:
Developing new programmes and policies for fostering innovation in different sectors of the economy, especially the backward and not well-established sectors
Providing collaboration opportunities for different stakeholders
Creating an umbrella structure to oversee the innovation ecosystem in the country
Encouraging and mentoring innovators to become successful entrepreneurs
Promoting innovations

STEP platform
The government launched the Support to Training and Employment Programme (STEP) for women with no access to formal skill-training facilities, especially in rural India. The Ministry of Skill Development & Entrepreneurship and NITI Aayog redrafted the guidelines of a 30-year-old initiative to adapt to present-day needs.
The new programme reaches out to all Indian women above 16, and imparts skills in several sectors such as food processing, handlooms, agriculture, horticulture, traditional crafts such as embroidery, travel and tourism, hospitality, and computer and IT services.
NewGen Innovation and Entrepreneurship Development Centre (NewGen IEDC)
NewGen IEDC is an initiative launched by the National Science and Technology Entrepreneurship Development Board under the Department of Science and Technology, Government of India. The initiative is directed towards introducing and empowering the youth of India with the spirit of innovation and entrepreneurship. It was founded with the purpose of supporting and encouraging entrepreneurship through guidance and mentorship.
NewGen IEDC is a five-year programme that will be implemented in educational institutions. It will go on to support up to 20 projects.
Biotech push
The Department of Biotechnology has set up the Biotechnology Industry Research Assistance Council (BIRAC), a not-for-profit public sector enterprise, to strengthen and empower emerging biotechnology enterprises, inculcate a culture of strategic research and innovation in the sphere of biotechnology, and bridge the existing gap between industry and academia.
The ultimate goal is to develop high-quality affordable products. BIRAC has initiated partnerships with several national and global players for boosting the Indian biotech industry, particularly startups and SMEs, and facilitated several developments in medical technology.
Related: 7 Government schemes to aid economic development and financial stability that you can benefit from
Skills development
Another important step in building self-sufficiency was the launching of the National Skill Development Mission (NSDM). Launched in July 2015, the mission aims to build synergies across sectors and states in skilled industries and initiatives, and to enable decision-making without compromising on quality or speed.
The seven sub-missions proposed in the initial phase to guide the mission's skilling efforts are intuitional training, infrastructure, convergence, training, overseas employment, sustainable livelihood and leveraging public infrastructure.