Date :

27/08/2020

Read:

4 mins
Gold not only has ornamental value but is also an excellent investment option that can withstand just about any economic volatility. Here are 5 things you need to know before investing in gold.
Gold- it's shiny, ornamental, and its warm, rich glow is pleasant to the eye. one of the most popular precious metals world over. But have you ever stopped to consider why gold is as expensive as it is?
There are several factors that contribute to its rather high valuation. It is an excellent hedge against inflation and its value even during times of financial uncertainty. It can also easily and there is close to no risk when buying it, making it an ideal investment option.
Related: Everything you need to know about Gold Monetization Schemes
However, buying gold is not always easy, and there a few things you need to be mindful about to ensure you get the best possible deal, just like your mother and grandmother would have!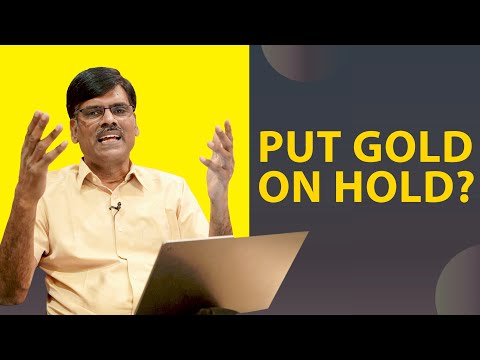 1. Cost per gram
The first thing you need to do before you buy gold is find out its current price per gram. You can do this on any trustworthy website, rather check multiple websites to ensure you know how it compares. Remember that gold prices can vary at different showrooms. This is because they come from different associations of gold . However, the biggest usually have similar rates.
Related: 5 Myths about gold loans you shouldn't believe
2. Level of purity
Gold is available in different levels of purity, and this can affect gold price. For instance, 100% gold, or 24K gold as , is the purest form of gold. This type is malleable, which is why for ornamental, gold with another alloy. However, the alloy that gold with also determines the gold price.
For instance, 22k gold is 91.6% gold as it contains 22 parts gold and 2 parts of other metal. Likewise, 18k gold 18 parts of gold while other metals make up the other 6 parts, making it 75% gold. Research the gold you want and the different rates based on purity levels.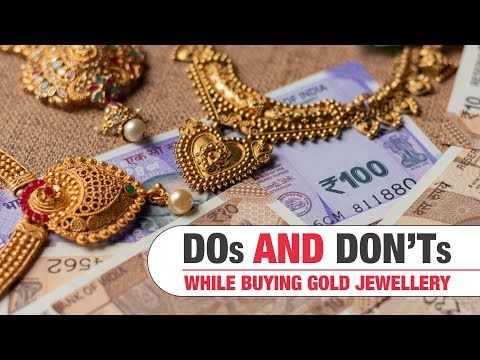 3. Genuine certification
Gold that does not carry certification by BIS (Bureau of Indian Standard) may not be the real deal. According to The Quint, less than one in every three pieces of sold in India for quality and purity i.e., hallmarked.
Source: . Note: An Assay is where the gold .
Thus, whether it is gold to wear or a gold coin for investing, make your purchase only after you see evidence of the BIS hallmark.
Related: Gold vs Real Estate- The Face Off [Infographic]
4. Other charges
Gold price for is not always straightforward. Gold sellers may not always tell you the charges, unless you ask, so make sure you ask. the per gram price, you might also have to pay for making charges and wastage. These additional costs may differ based on the ornament and from one seller to the next. Only once you decide on a particular piece will you know how much you are paying in other charges.
An interesting point to note that is with more intricate pieces, the level of impurity may be higher, as may have to add more copper to make the gold more malleable. Thus, while the per gram cost of gold may not increase much, the making charges will.
Related: Are you a smart shopper when it comes to buying gold?
5. Check Buy Back Terms
Apart from these, it is also advisable to check buy-back terms from the seller. Find out how much the from whom you are buying the gold offer you if you want to exchange it later. While it is unlikely that you will get the full rate you paid during your purchase, of exchange or sell-back opportunity on the piece.
6. Ask for an invoice
An invoice is necessary and beneficial for various reasons. For instance, if you choose to sell the same gold for a profit a few years later, you need to know the price at which it was purchased, in order to calculate the capital gains tax. Additionally, it is also helpful in cases of a dispute. Apart from this, the absence of a proper bill raises questions about illegal trade activities. An invoice declares you as the owner, along with details regarding the purity and price at which it was purchased, and from which seller. Thus, acknowledging a legal transaction.
Last but not least

Make sure you ask for a bill with your purchase. A bill that includes important details of your transaction can offer transparency. It also makes it easier for you to approach the right authorities in case of any discrepancy or claim.

Keep this checklist handy the next time you buy and you are getting yourself the best deal.