Date :

02/08/2022

Read:

3 mins
Here are the pros and cons you should know to make an informed decision while buying term insurance online or offline.
Term insurance is the most fundamental life insurance policy available and is a must-have for every contributing member of the family. It provides a predetermined risk cover that compensates the family against financial losses in case of the untimely demise of the policyholder.
Traditionally, life insurance plans were sold through agents and brokers who had a limited geographical reach. However, with the privatisation and digitisation of the insurance business, the variety and scope offered by online term plans have changed the dynamics.
Buying a term plan from offline or online channels comes with different benefits and drawbacks.
Here's what you need to consider:
Also Read: 8 Reasons To Buy Insurance Online
1. Choice and comparability
The internet offers a wide array of choices across service providers that can help you make an informed decision. There are quite a few aggregator sites as well that will list and compare term insurance plans from different life insurance companies over various parameters.
Offline agents, whether banks or brokers, do not act as fiduciaries. They will only recommend insurance plans from companies that pay them a commission. This severely limits your options and increases the chances of mis-selling.
2. Sum assured
Coverage offered through online plans starts at Rs 5 lakh and goes up to Rs 2 crore. While you do get a lot of flexibility to decide the tenure and premium payment term, options for higher coverage are limited.
Buying an offline term plan can award you a lot of customisable options, including high life insurance cover up to Rs 5 crore or Rs 10 crore.
Also Read: Should Housewives Buy Term Insurance?
3. Cost incurred
Buying term insurance online is significantly cheaper than buying through offline channels. You are buying the insurance directly from the service provider, and as there are no intermediaries or agents involved, commission costs are eliminated.
This way, the company is able to pass on the benefit to customers in the form of cheaper premiums. The savings could be anywhere between 15% and 40% depending on the plan and insurance provider.
4. Ease of purchase
Buying an online term plan is a simple and swift procedure. It is a guided step-by-step process that takes just a few minutes once you have zeroed in on the insurance policy you need.
Offline term plans require paperwork and are time-consuming. The process can be further delayed by days or weeks, depending on the efficiency of the broker or intermediary.
Also Read: Term Insurance Vs Traditional Life Insurance: Know The Basic Differences
5. After-sales support
Online channels have a dedicated call centre set up to address any queries or concerns you may have. However, there is no consistency as a different executive will be assisting you every time you connect for help.
On the other hand, your broker or bank's relationship manager serves as a single point of contact - from helping you buy an offline term plan, managing queries, and filing claims.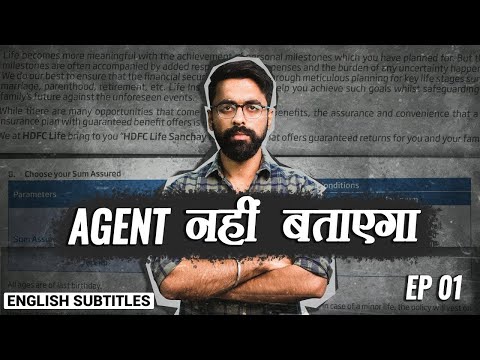 Conclusion
The debate between online vs offline term insurance is a difficult one to settle. Purchasing term insurance online allows you to evaluate the best fit for your needs. It is easy to buy, cheaper, and does not involve any unwanted sales push. On the other hand, offline channels allow for greater customisation, higher sum assured limits, and personalised after-sales service.
As a prospective customer, check which of these factors appeal to you most and make a choice accordingly.