Date :

06/10/2021

Read:

5 mins
Did you think life insurance only provides financial support in case of an unfortunate event? Think again! Maturity benefits can save and grow your money too. Here's how…
Buying life insurance is necessary to protect your loved ones in case of death, accidents or disabilities that lead to a loss of income. Though you cannot put a monetary value on human life, the compensatory amount is determined based on the loss of future income. That is why the term 'sum assured' stands for the guaranteed amount that the family will receive in case the policyholder passes away or is disabled.
However, chances are high that the policyholder completes the term period, and nothing unfortunate takes place. Will the insurance company pay policyholders back the premiums they have paid over the years? And what about the other life goals the insured want to achieve, like the education of their children, their marriage, or even a world trip for themselves and the family?
Under traditional term life insurance policies, there are no paybacks. However, if you want a life advantage on an insurance policy, look for a policy with maturity benefits. Most people are unaware of the additional benefits, apart from death and disability benefits, that life insurance can provide. Learn how you can benefit after maturity of life insurance policy…
Related: ULIP vs Mutual Fund where to invest?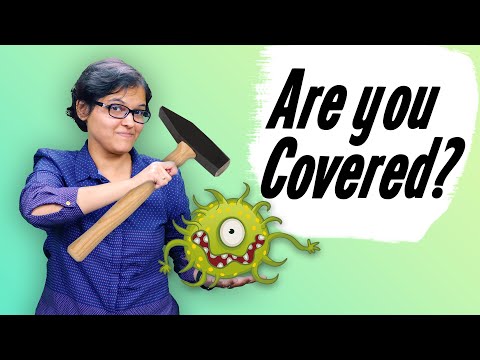 What is a maturity benefit?
A maturity benefit is a lump-sum amount the insurance company pays you after the maturity of insurance policy. This essentially means that if your insurance policy is for a term of 15 years, you, the insured, will get a pay-out after these 15 years. This amount includes the premiums you made through the years as well as a bonus. However, you only get this if you have paid all your premiums and completed the term.
In addition, a maturity benefit policy also provides death risk cover. Hence, in the event of death during the policy term, your family will get the pay-out. This secures your family's future in the aftermath of an unfortunate event.
Types of maturity insurance policies
Term Life with Return of Premium or TROP plans – These plans are term plans with the additional benefit of premiums being returned to the policyholder at the end of the term if the insured individual survives the policy term.
Endowment plans – These plans combine the benefit of investment and insurance. Funds are usually invested in debt funds so returns are not too high but come at a lower risk. The sum assured (i.e. the sum your family receives in case something happens to you) is usually not very high.
Unit Linked Insurance Plans – Like endowment plans, a part of the premium is invested in financial products that give the investor the benefit of both investment and insurance. Since it is a market-linked product, the potential for risk is higher than traditional life insurance products, and there are also some associated charges. However, these plans give policyholders equity exposure that grows their wealth at a much higher rate of return. These plans also allow partial withdrawals of money, which can be used to tackle financial needs as and when they arise.
Related: How to choose the right term for your term plan
Advantages of a maturity benefit life insurance
The above-mentioned types of life insurance products help you get your investment or premiums back once the policy matures. It is unlike a term plan that only offers death risk cover, wherein the premiums paid to an insurance company do not come back to you on surviving the term.
In such policies, all the regular features of life insurance remain the same. In addition, on insurance policy maturity, you get guaranteed returns plus bonuses earned from fund investments in case of endowment policies and ULIPs.
Such policies provide a safety net for your family in case of death, as well as work as a saving or investment tool for you to use the accumulated funds you get on maturity on education, travel, child's marriage, etc.
Anyone over the age of 18 can buy a maturity benefit policy. These policies are flexible in nature, which means you can choose the policy term, value, payment terms, etc. to suit your comfort and convenience.
Related: Have you bought the right life insurance policy?
Flexible choices for buyers
A life insurance with maturity options is popular among buyers for the array of choices it has to offer, which may not be present everywhere else. They provide affordable plans for investment, which cater to a large target audience. They also come with guaranteed increased returns no matter your policy term. This comes in handy for the generation of a substantial corpus that can be made use of in any situation. The premium amounts are low and do not burden your finances further. You can also choose to surrender your policy after definite periods or make a partial withdrawal accordingly.
Tax benefits
As per the Indian Income Tax Act, the policyholder is eligible to get tax benefits on the premiums paid for maturity benefits-related life insurance plans. These deductions are offered under Section 80C and Section 10D of the Act.
While Section 80C offers deductions against premium paid, Section 10D allows the recipient to receive a tax-free sum assured and bonus in case of maturity, surrender of policy or death, subject to some conditions. Most of these conditions are related to the percentage of premium paid in the context of the actual sum assured and must be studied carefully while buying insurance to avoid attracting tax during the policy term or later.
Additional cover
One can also buy additional riders of Accidental Death or Critical Illness. This varies depending on the insurance company and the policy chosen. Read up on these before you make your decision.
Closing thoughts
Life insurance can be more than just a safety net for your family. Maturity benefits can help provide sound financial support and come handy when you wish to fulfil your dreams in your lifetime.