Date :

25/07/2022

Read:

3 mins
SEBI has made new rules for securing mutual fund transactions.
New rules for securing mutual fund transactions starting from 1 July 2022
The securities and exchange board of India (SEBI) is the market regulator and has decided to put an end to pool account usage in mutual fund transactions through any online platform, stockbroker or distributer. Two-factor authentication is also required to complete mutual fund transactions. When an investor purchases units of a mutual fund scheme, the payment made by him must go into the fund house directly and the proceeds of the sale to the investor's account. It is done to make sure to prevent the misuse of money.
Also Read: How the New Proposal from SEBI Could Impact Your Mutual Fund Investments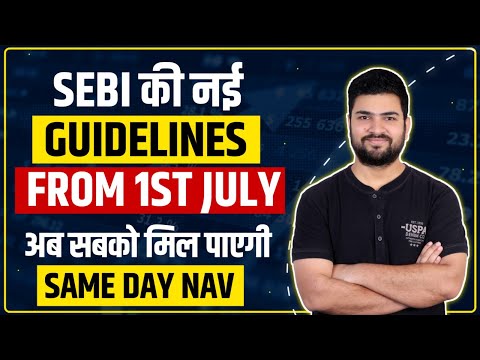 New rules made by SEBI
Systematic investment plan: Several stockbrokers who hand out mutual funds to investors, would use money from the pool account and transfer it to the fund house on SIP day. This will end now because Sebi has decided that the money must directly go to the fund house. Investors are required to make a new mandate favouring the Clearing Corporation of India by their brokers and at the same time cancel their current mandate.

Lump-sum purchase transactions: Investors transfer money by RTGS/ NEFT to their stock broker or the online platform when they make a lump sum transaction in many funds. However, money can be transferred to the Clearing Corporation of India if they want to buy mutual funds.

Also Read: Consider These Factors Before You Redeem Your Mutual Funds

Switch transactions: Inter AMC switch transactions are offered by several platforms, where an investor can shift from a mutual fund scheme of a fund house to a different fund house. In this case, the broker's pool account would receive the money and it is transferred instantly to the second fund house.

Systematic transfer plans: These transactions would be temporarily suspended by some online platforms and stock brokers as the money redeemed from a scheme would come to the broker's pool account and then the investor is paid.
Also Read: 9 Key Changes Implemented Effective 1st October 2021: Auto-Debit Rules, Pensions, and Mutual Funds
Conclusion
Investments in mutual funds could not be commenced from a pool account. The Securities and exchange board of India has mandated that the money must go from the investor's bank account directly to the bank account of the mutual fund house. These new rules would terminate the usage of an investor's trading account for investing in mutual funds. Hence, for purchasing mutual funds, one has to pay AMC directly from one's bank account.