Date :

27/07/2022

Read:

2 mins
Booster SIP is a SIP with certain innovative features. It assists during volatile market conditions. Investors can do investments safely in the source scheme.
Systematic investment plans (SIPs) have become very popular among investors in India. The reason behind it is that SIPs allow investors to invest in mutual funds in a hassle-free manner. They don't have to worry about current market volatility or uncertainty.
For investors, it represents one of the best investment strategies in the current volatile market, especially with regard to long-term investment. As such, investors are motivated to enter the investment early on in the process, hoping for better future returns.
Some SIPs offer certain innovative features, for example, the Booster SIP. ICICI Prudential Mutual Fund offers it to assist investors during volatile market conditions.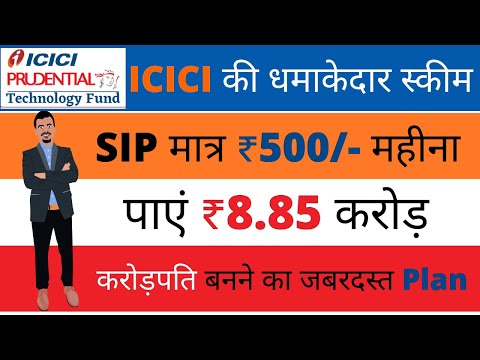 Booster SIP invests on the basis of dynamic instalments. It makes it possible for investors to do investment in a safe and sophisticated way to the scheme. Also, the investors, with the help of booster SIP, can transfer an amount in the range of 0.1X-10X of the base instalment amount in the targeted scheme. This is done depending on the EVI model at regular periods.
With this strategy, an investor can invest a smaller amount of the base instalment when equity valuation is very costly or expensive. Consequently, the investment will be relatively higher when the valuation is not expensive. This feature is particularly useful for investors during volatile market conditions.
You can understand this better with an example. Consider that INR 10,000 SIP amount is chosen by an investor. So, deduction of this amount takes place every month and its investment takes place in the debt fund. Afterwards, on the basis of the equity valuation index, the investor can invest in equities, an amount in the range of INR 1000-1 lac.
Viral Bhatt, Money Mantra Founder, is a big believer in the disciplinary approach of regular investments. He says that such investments offer a big advantage to investors as they need not do active tracking of the market.
Also Read: How to turn stock market volatility into investment opportunity
Many investors stop investing altogether when the market is volatile. Instead of doing so, they should invest in regular investment SIPs like the ICICI Prudential Mutual Fund SIP.
Disclaimer: This article is meant for general financial purposes only. You must not take it as any form of legal or taxation or investment or insurance advice. You must seek separate independent advice when indulging in financial decision-making.